Special Olympics NHC provides year round sports training, competition, social events and Camp Shriver summer camp for people eight years of age and older with intellectual disabilities.We invite you to join us in the Annual Polar Plunge 5k.
Participants are encouraged to dress up for their 5K, which winds through Kure Beach and ends in the sand!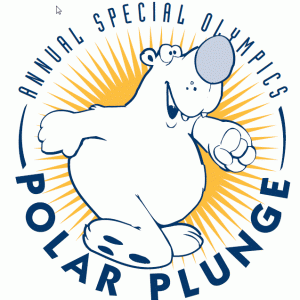 WHEN:
Saturday, February 21
11:00 AM – Packet Pick Up and Registration Open
11:00 AM – Chinese Auction Tent Opens
12:30 PM – Costume Contest
1:15 PM – Packet Pick Up & Registration for 5K & 1K Ends
1:30 PM – 5K and 1K Starts
2:00 PM – Chinese Auction Closes
3:05 PM – Plunge
3:20 PM – Awards Begin (This time is approximate & may vary)
WHERE:
Participants may park around Kure Beach
About the Cause
In New Hanover County, over 600 athletes participate in Special Olympics. Our program receives no government funding and relies solely on private and corporate support as well as the efforts of over 300 volunteers to provide these services at no cost to the athletes or their families. Run for a cause on a perfectly measured 5K course open to all ages and skill levels.
5k runners and 1 mile fun walkers are not required to plunge but are encouraged to heat up with the run/walk and cool down with the polar plunge. Find your inner super hero! Teams or individuals can dress in costume to add to the fun. Prizes will be awarded for the best costumes.
Pleasure Island Event Calender
More Polar Plunge Information